I predict Floyd will fight Danny Garcia next
why?
Mayweather vs Garcia in September 2015
Danny Garcia (30-0, 17KOs)
TBE 48-0
Both on showtime which makes a huge difference so they can fight very easy
garcia is going to lose really he has 2 losses and
lets not forget he knocked khan out
so he holds power over khan in that aspect
honestly floyd would wax both of them
but Garcia deserves to fight him over con-artist
If I am right about this I expect to be givin 1 million props
So who does that leave? Here's the list of candidates we'll go with:
Amir Khan (30-3, 19 KO): Would probably be the clear frontrunner if not for the fact that he won't fight in September due to Ramadan. There is a chance that Mayweather could push a fight back until November/December to accommodate Khan, but that would be entirely Mayweather's call, and it doesn't seem likely. Amir's last chance to face Floyd might have died when the Pacquiao fight was made.
Keith Thurman (25-0, 21 KO): Young, hungry fighter, undefeated and has good power, plus a nice overall skill set. A good talker who has done his bit to put the matchup into the minds of boxing fans over the last year.
Kell Brook (34-0, 23 KO): Holds the only title that Mayweather doesn't claim at welterweight, but that probably doesn't matter much at all since Mayweather says he plans to give up all of his titles before his last fight.
Danny Garcia (30-0, 17 KO): Even though he's lost a little luster over his last three fights (two of which could be argued as gift victories), he is the undefeated champion at 140 pounds, and he's ready to go to 147. Plus, like, Angel Garcia and Floyd Mayweather Sr verbal battles? Come on.
Lucas Matthysse (37-3, 34 KO): A fan favorite, an action fighter, and someone who has said he wanted the winner. What might kill this idea: Matthysse is with Golden Boy Promotions, and actually spurned Al Haymon to sign an extension with them earlier this year. Lucas might not be on Haymon's short list of people he wants to help make money.
POLL
Who should Floyd Mayweather fight next?
27% Amir Khan (push fight back to late 2015)
(1268 votes)
27% Keith Thurman
(1296 votes)
8% Kell Brook
(397 votes)
12% Danny Garcia
(552 votes)
7% Lucas Matthysse
(340 votes)
19% Other?
(895 votes)
4748 votes total
Source
http://www.badlefthook.co
... 015-retirement
After he waxes garcia he will fight manny for his 50th win
He will really distroy Manny now because he has his number
shoulder or not
It wouldnt matter if he had arms like goro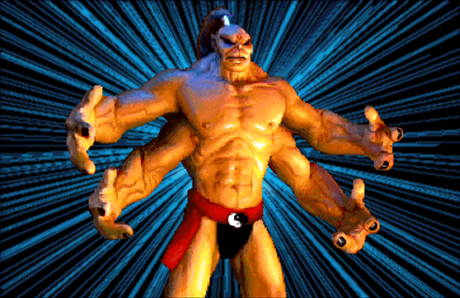 he would get waxed
his last fight will be with Pacman so he can go out with a mega payday
and remind everyone that he waxed pac easy and is the GOAT
Im not the onloy one Bleacher report said this in 2013
Source
http://www.sportsworldrep... ated-champ.htm
What do you think ?? Who will get that golden ticket??