The Chicago Bears are caught in a bad situation with their starting quarterback, and there could be some major changes on the way this coming offseason.
Jay Cutler has yet to prove that he is a legitimate starting quarterback that can take a team to the Super Bowl, and the Bears are getting fed up with his mediocre play this season. Jimmy Clausen has been named the starting quarterback over Cutler and the future of Cutler with the Bears is very much up in the air.
If the Bears do decide to shop Cutler around in trade talks, there will likely be a good amount of interest in him if teams are willing to pick up his salary.
Which five teams would make for the best landing spots for Cutler if the Bears do decide to move him?
1. Tennessee Titans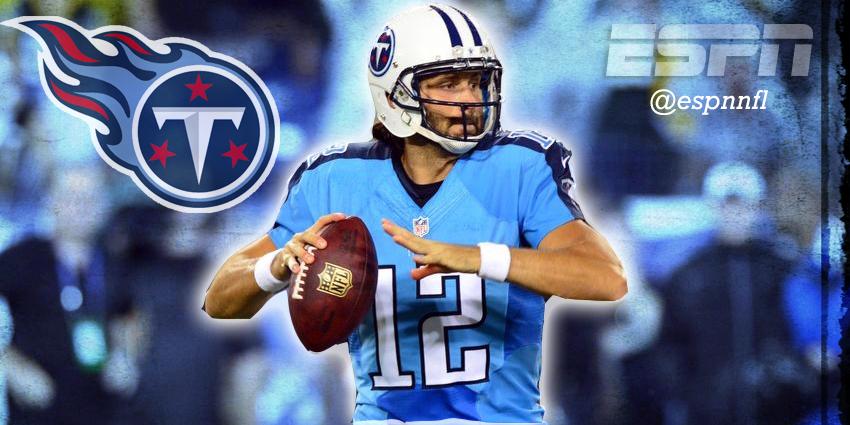 Quote:
---
The Tennessee Titans would be the most obvious fit for Jay Cutler, as they are looking for a quarterback in a major way. Jake Locker hasnÂ't worked out due to all of the injuries that he has suffered in his career, while Zach Mettenberger still has a lot of work to do before he becomes a legitimate NFL starting quarterback.

Cutler wouldnÂ't have the type of weapons that he has grown accustomed to, but it would be a fresh start in a new system.

Cutler would probably be open to the idea as well, as he would be heading back to Nashville, Tennessee. He played his college football at Vanderbilt, and returning home is always something of intrigue for an athlete.

The Titans would be a legitimate suitor if the Bears do end up making Cutler available on the open trade market.
---
2. New York Jets
Quote:
---
Obviously the New York Jets would be a team with major interest in acquiring Jay Cutler from the Chicago Bears, as they need a quarterback in a big way. He would be a major upgrade over either Geno Smith or Michael Vick, but there would be some concerns about the fit as well.

Cutler hasnÂ't done all that well with the Chicago media, and the New York media is even harsher than Chicago.

While there will always be concerns about a new starting quarterback being acquired via trade, the Jets canÂ't afford to allow those concerns to not pull the trigger.

Cutler would be an upgrade over what theyÂ're working with, and he might be exactly what they have been needing. HeÂ's not an elite quarterback, but he is a playmaker that can lead offenses to huge games when heÂ's playing to his full potential.
---
3. St. Louis Rams
Quote:
---
The St. Louis Rams arenÂ't far away from being a legitimate playoff contender, but they need to figure out who their starting quarterback is going to be. Neither Shaun Hill or Austin Davis is the franchise quarterback that they need, but Jay Cutler could come in and solve that problem immediately.

The Rams have some great targets for him in Tavon Austin, Kenny Britt, Jared Cook, Stedman Bailey, and Brian Cook if they can bring them all back next season.

Cutler would be in a much better situation in the St. Louis offense than he has been in the BearsÂ' system. Rookie running back Tre Mason is a very similar back to Matt Forte as well. The Rams would be very smart to go after Cutler if the Bears end up looking to trade him.
---
4. Tampa Bay Buccaneers
Quote:
---
How ironic would it be for Jay Cutler to end up with the Tampa Bay Buccaneers and Lovie Smith? The Buccaneers also signed former Chicago BearsÂ' quarterback Josh McCown, but Cutler would be an upgrade over McCown in the Tampa Bay offense.

Tampa Bay has been looking for a franchise quarterback for a while now, and they might very well find their guy with a trade for Cutler.

Mike Evans and Vincent Jackson would be excellent targets for Cutler and the Buccaneers' offensive system would fit Cutler as well — at least on paper.

Tampa Bay is a darkhorse to show interest in trading for a quarterback, but donÂ't put it past them either.
---
5. Buffalo Bills
Quote:
---
Another darkhorse suitor for Jay Cutler would be the Buffalo Bills, who are a piece or two away from being a legitimate playoff contender in the AFC.

The Bills have been extremely good this season with Kyle Orton as their starting quarterback, and Cutler would be a major upgrade over Orton. He would have budding star Sammy Watkins to throw to, and they have a solid all-around offense to go along with a very good defense.

Cutler hasnÂ't had a good defense to have his back for quite some time now, and that would be a major help to him in Buffalo.

The Bills likely wouldnÂ't be as aggressive as other teams in pursuit of a starting quarterback, but if they could get him at the right price they would be more than willing to pull the trigger.

Buffalo hasnÂ't been this close to contention in quite some time, and they arenÂ't going to turn away something that will make them better and take them a step closer.
---