http://www.xxlmag.com/news/2014/10/k...c-jersey-city/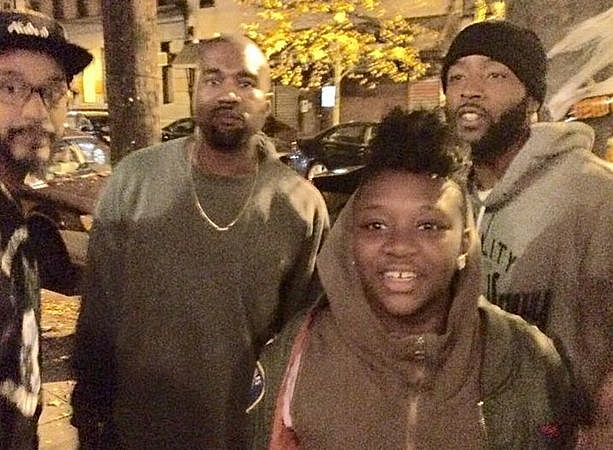 This must have been dope and awkward all at the same damn time. Aspiring rappers and poets were baffled—in a good way—when Mr. Kanye West walked into The Dopeness in Jersey City. According to NJ.com, everyone was star struck inside the Mexican restaurant, which serves as the Wolf Juice hip-hop open mic on a monthly basis for young rappers.
What caused the appearance of West? Jahmila Sandifer, 17, whose performer name is Jay Hype, is the daughter of one of Kanye's closest friends. Last night (Oct. 29) served as her first showcase debut. This was enough to spark Kanye's appearance and cause mayhem at the open mic.
"It happened so fast and everyone was in shock," said restaurant owner Jon Scanlon. "It was a 15-minute thing. I walked him to the back, he used the restroom. He came and gave her a big hug and a kiss, watched her perform, and he was out."
Sandifer was shocked by the arrival of West, but wasn't deterred by his star power during her performance.
"Kanye is a very, very big idol in my life and I try to incorporate the stuff he does into my work," said Sandifer. "He gives me pointers and I take it very seriously…his opinion is always in the back of my mind."
As far as Jay Hype's performance is concerned, according to Kanye, she did the damn thing. Jay Hype's father received a text from West saying, "Baby LeBron killed it."